Sprinkler & Irrigation System Repairs Malibu, CA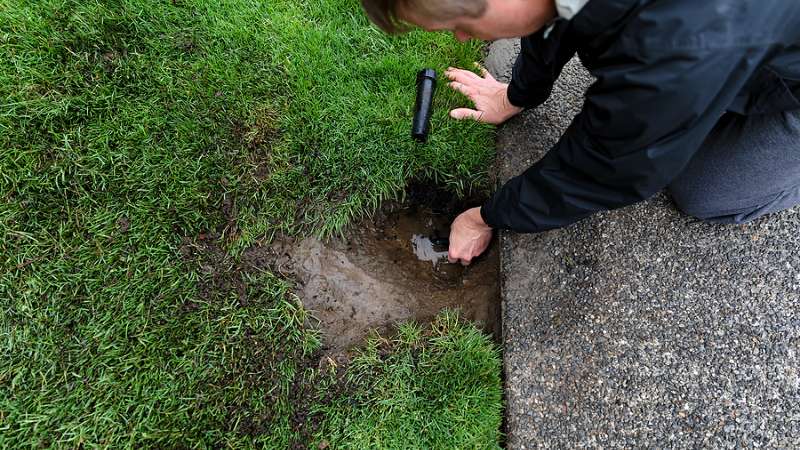 It's important to be aware of potential problems with your existing irrigation or sprinkler system. Do you notice soft spots in your lawn and garden? This may indicate an underground leak in your sprinkler piping. Are there broken sprinkler heads that need replacing? Regular inspections of your irrigation system are essential so that you can make repairs as soon as possible.
Malibu Nursery & Landscaping is a full service sprinkler installation company based out of Malibu, CA, also serving the surrounding areas of Calabasas, Agoura Hills, and Westlake Village. We specialize in irrigation and lawn sprinkler system service, repair, maintenance, and upgrades. Whether you have an irrigation system that needs repair, or an inefficient system that needs to be upgraded to a modern system, our team is here to help.
Sprinkler Repairs We Provide:
Broken sprinkler head replacement
Repairing leaks in underground piping
Repairing or replacing distribution boxes
Repairing or replacing controllers and timers
Solving Complex Irrigation System Problems
Are you having problems with an older sprinkler system?  Have your sprinklers stopped working or no longer work as efficiently as they once did?  With modern irrigation system components available today, there are options to retro-fit and upgrade an older sprinkler system.
Our irrigation specialists can solve complex irrigation problems by analyzing your landscape to plan out your system correctly. From there, they use irrigation best practices and high-quality components to install a more efficient system.
Irrigation System Maintenance In Spring And Fall
Maintaining an irrigation system regularly keeps it running smoothly and helps avoid expensive repairs. As part of our top to bottom approach to landscape service, we offer regular irrigation and sprinkler system maintenance in the spring and fall.
For spring start-ups, we ensure the zones are setup properly with the right amount of water and correct timing. We verify the operation of the system and make sure there are no issues that need to be repaired.
In the fall, we use compressed air to blow out the system to prevent any clogs and make adjustments for changing weather.
Why Choose Malibu Nursery & Landscaping To Install Your New Sprinkler System?
When you choose Malibu Nursery & Landscaping for sprinkler system service, you're partnering with a team of experienced sprinkler system specialists who genuinely care about the health of your property.  With our knowledgeable team, professional equipment, and high level of workmanship your sprinkler system will keep your landscape healthy for many years to come.
If you would you like to schedule an estimate to repair your sprinkler system, please call 805-905-1112. Or, fill out our online contact form, and someone will get back to you right away.