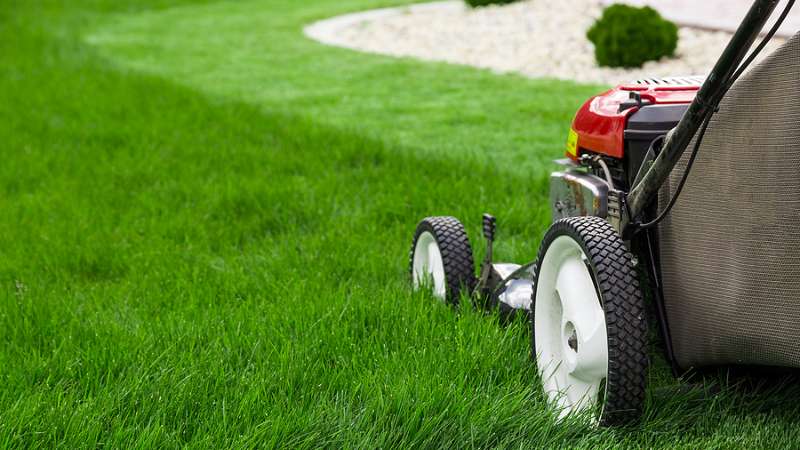 Professional Lawn Mowing Service
We Keep Your Lawn Looking Its Best All Year Long
Regular lawn mowing is one of the most important steps to keeping your lawn looking its best. For this reason, many home and property owners turn to a professional lawn mowing service to keep their lawn areas maintained properly.  This is especially important for homeowners or commercial property owners with large lawn areas.  A perfectly manicured lawn needs to be cut regularly with proper professional equipment.  Professional grade lawn mowers can cut grass more quickly with cleaner results, giving your lawn a freshly manicured appearance.
Do You Need Professional Lawn Mowing Services?
Are you looking to mow your lawn more frequently?
Are you not satisfied with the results from your current mowing provider?
Do you manage an HOA, condo, or townhome with large grassy areas?
Are you in search of a new mowing provider for your property?
Malibu Nursery & Landscaping is a landscaping contractor based out of Malibu, CA, also serving the surrounding areas of Calabasas, Agoura Hills, and Westlake Village.  We specialize in mowing lawns of all shapes and sizes, especially those that receive a lot of public exposure.  We offer a weekly or bi-weekly mowing program for residential and commercial customers. With our highly maintained professional equipment, your lawn gets the perfect cut every time.
Our Lawn Mowing Service Includes
A high quality result using professional equipment
Trimming around your lawn and garden edges
Blowing out garden beds of grass clippings
Blowing off hard surfaces (driveway/walkway/patio) of grass clippings.
Edging of gardens and walkways (as needed)
Do I Need Weekly Or Bi-Weekly Mowing Services?
While a bi-weekly schedule may be sufficient for some types of properties, for many properties it doesn't give the best results. It's important to establish the right mowing frequency to keep your property looking well-maintained. We cannot be proud of the way your lawn looks if it doesn't receive enough mowing. Grass and weeds grow fast in the summer. In the spring, or in long periods of rain, your lawn will see even more growth. For this reason, a weekly mowing schedule is often the best solution for a well-manicured look.
Commercial Lawn Mowing Services
For high visibility commercial properties, it's essential that they always look well cared for.  Using industry leading commercial mowers, we mow commercial lawns of all shapes and sizes.  We offer reliable, regular services for our commercial clients so they're always on schedule.
What Do Our Lawn Mowing Services Cost?
We're a professional, licensed, and insured lawn care provider. We tailor our services to provide top-tier, priority service to clients who really care about their homes. If you're looking for the guy with a pickup and a mower who can cut your lawn for $20, we're not for you. That said, we offer a high value service with impeccable results.  Pricing will vary depending on the size of the property, how easy it is to access, and the type of grass.  Our professional grade equipment will ensure your lawn looks its absolute best.
On any given day, you may see one of our trucks in the neighborhood. We frequently meet new clients who've admired the work we do on their neighbor's property and want to have us care for their lawn too.
If you'd like to schedule our lawn mowing service, please call 805-905-1112. Or, fill out our online contact form, and we'll get back to you right away.