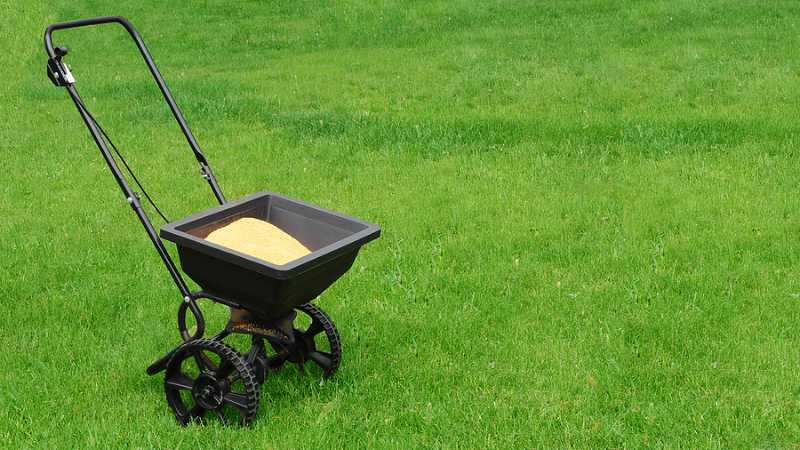 In California, regular feeding and fertilization is essential to keep your lawn looking its best. As professional landscapers, we know exactly how to care for a lawn and implement a proper regular feeding and fertilization program to give your lawn the nutrients it needs to stay healthy, lush and green.
Malibu Nursery & Landscaping is a lawn care, landscaping, and property maintenance contractor in Malibu, CA, also serving the surrounding areas of Calabasas, Agoura Hills, and Westlake Village. We specialize in lawn fertilization services as part of our regular lawn maintenance program, or as a standalone service for both residential and commercial clients.
We also provide lawn fertilization for HOA's, townhomes and other residential developments.
Lawn Fertilizing Services Malibu, CA
Scheduled Lawn Fertilization
Commercial Lawn Fertilization
Public Facility Lawn Fertilization
Lawn Aeration Service
Lawn Weed Control
Lawn Restorations and Patch Repair
What Does Your Lawn Actually Need In A Fertilizer?
Like all living plants, your lawn thrives on the elements NPK. This stands for Nitrogen (which is good for lush green vegetative growth), Phosphorus, and Potassium. Your grass requires these elements and many other trace elements in varying amounts throughout the year.  For example, in the spring when rapid growth is happening, your grass will need more Nitrogen than other elements.  Understanding the important balance of nutrient requirements is key to an effective lawn feeding strategy.
Keep in mind, fertilizer isn't just a one time thing. If you want a healthy looking lawn, it needs regular feeding, usually in 4-6 week intervals for the best results.  With thousands of lawn fertilizing products on the market, there are only a select few that work exceptionally well in California.
We use only the highest quality lawn fertilizers and are licensed to apply them to your property. With our knowledge on the best lawn feeding products available, we'll develop a regimen suitable for your lawn.
If you'd like to schedule lawn fertilization services for your property, please call 805-905-1112. Or, fill out our online contact form, and we'll get back to you right away.