Hedge and Bush Trimming Malibu, CA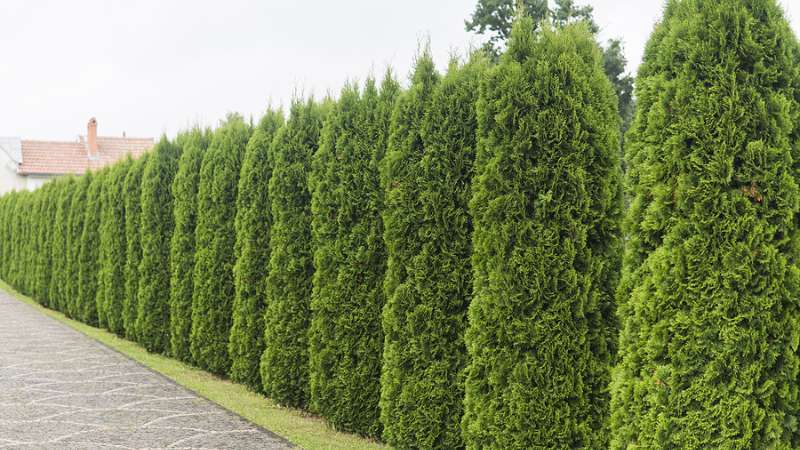 Hedge, Bush and Shrub Trimming Services
Healthy, Perfectly Manicured Hedges, Bushes and Shrubs
If you have decorative small trees, shrubs, bushes, and hedges on your property, it's important to maintain them properly to keep them looking their best. We recommend trimming back old, dead, and dying branches on ornamental trees, shrubs and hedges at least twice a year. Regular pruning and trimming ensures they will have healthy new, uniform growth all year long.
We specialize in pruning and trimming hedges, bushes and shrubs
Without proper attention, hedges, bushes, and shrubs can quickly become overgrown and lose their shape. Regular pruning maintains their uniform shape and keeps them healthy. To do this, we remove any dead and dying branches. Next we prune the new growth for an attractive, uniform shape and to encourage healthy new growth.
What Type Of Trimming Or Pruning Do You Need On Your Property?
Do you have small ornamental trees that have lost their shape?
Do you have a privacy hedge that is overgrown?
Have you neglected smaller bushes or shrubs?
Do your hedges, bushes and shrubs look unhealthy?
Malibu Nursery & Landscaping is a local landscaping company in Malibu, CA and serving the surrounding areas of Calabasas, Agoura Hills and Westlake Village. We are experienced in the care and maintenance of small ornamental trees, shrubs, bushes, and hedges.  We provide trimming and pruning services for residential and commercial properties.  Whether you have a privacy hedge bordering your property, or several small decorative trees, bushes, and shrubs throughout your garden beds, we make sure they always have a clean, uniform appearance with healthy growth.
How Our Pruning & Trimming Service Works
Hedge, bush and shrub trimming service applies only to areas we can reach from the ground, or from a ten foot ladder. For anything larger, we offer our tree trimming service.
Our process starts with a site visit and initial consultation.
We listen to your requirements, making any necessary suggestions.
From there, we work with you to determine the items that need pruning and trimming.
We arrive on the scheduled days to prune and trim as promised.
We remove all trimmings and dispose of them at a green waste facility.
You'll have healthier hedges, bushes and shrubs with a clean, uniform look.
The final cost of your pruning and trimming service will depend on the size and condition of the hedges, bushes and shrubs, as well as site accessibility.
If you'd like an estimate for trimming hedges, bushes and shrubs, please call 805-905-1112. Or, fill out our online contact form, and we'll get back to you right away.