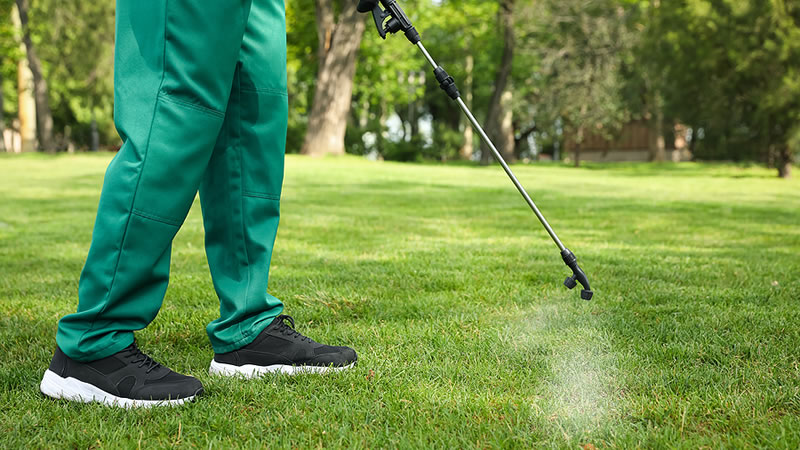 Insect And Pest Control Services
There are a variety of pests and insects that can wreak havoc on your landscape and your property. If left unchecked, they can cause extensive damage. Spotting these problems early, and acting quickly, will help protect your property and prevent further damage.  If you have pests or insects causing issues with your landscape or your building, we can help.
Malibu Nursery & Landscaping offers residential and commercial pest control using custom-tailored solutions to fight against all types of pests. Every type of pest is unique, so one approach will not work for all types of pest problems. If you are looking for pest control services in Malibu, CA, or the surrounding area, you can trust us to find and get rid of unwanted pests at your home or business. We use the best pest control material and equipment to resolve pest problems and keep them from coming back.
Gopher Control Services
Gophers primarily live underground and can burrow up to 1.5 feet of intricate tunnels below the surface of your lawn and landscape. If you have a gopher infestation, you'll see mounds of dirt piles from burrowing, and damaged soil, grass, plants, and flowers. Malibu Nursery's gopher control service helps identify the severity of the problem, and eliminates gopher infestations.
Malibu Nursery & Landscaping  is a full service lawn and landscape, pest and rodent control company in Malibu, CA, also serving the surrounding areas of Calabasas, Agoura Hills and Westlake Village. We offer custom pest control solutions to provide the most effective solution for all types of pests. Our experts can visit your property, identify the issue, and determine the most effective methods for getting rid of your unwanted guests. In addition, we offer steps you can take to discourage the same problems in the future.
We specialize in the diagnosis and treatment of various pest and insect issues including lawn pests, garden pests, palm tree pests, and rodent control.
Landscape Pests We Can Identify And Treat
Palm Aphids
Palm Leaf Skeletonizer
Mealybugs
Palmetto Weevil
Saddleback Caterpillar
Scale Insects
Spider Mites
Royal Palm Bug
Whiteflies
Billbugs
Fall Armyworms, Cutworms, and Grass Loopers
Red Imported Fire Ants
Gophers
Grasshoppers
Ground Pearls
Mole Crickets
Southern Chinch Bug
Spittlebugs
Tropical Sod Webworm
White Grubs
Rodents (mice and rats)
For our existing maintenance clients, we can setup rodent bait stations and offer home perimeter treatments for ants, termites, and other wood boring insects.
If you'd like an estimate for pest control services for your property, call (805) 905-1112. Or, fill out our online form, and we'll get right back to you.